Hello folks, hope you all are ready to rock a wedding season. Weddings are not only with decorations and women's fashion; men also make preparations for their weddings. And a well-groomed groom will start their look with men wedding hairstyles.
History:
It was a time when Kings use to keep long hairs and styled neatly while their weddings and other congratulating moments, to maintain their king style fashions. Men prefer trendy hairstyles now with the short length, coz it is easy to maintain and fashion.
Styles:
When it comes to a wedding day bride and groom both styles their hair according to their hair textures. Unlike women, men also deserve a dashing look on their special day, so here you will get to know about some wedding hairstyle ideas for men. The hairstyle depends upon the length and texture of the hair. So according to the length, we can suggest some better ideas here.
Long hairstyles:
If you are having a little long hair then you can choose-
Classic taper cut– it gives a neat and gentleman look for long straight hair men. If you have wavy or curly hair, you can also do this style but with a grown beard, which will give your face a complete look.
Natural waves– For curly hair people, a natural wavy look will be a good idea, just you need to set with a gel or cream to fix the waves as it is.
Shoulder length– Nothing just brush your long hair if it is up to shoulder length, if it is more than that trim several inches of length, make side part or middle part, and fix it with spray, and you are done for the day.
Short hairstyles:
If you have small hair hair-length you can do much more you can think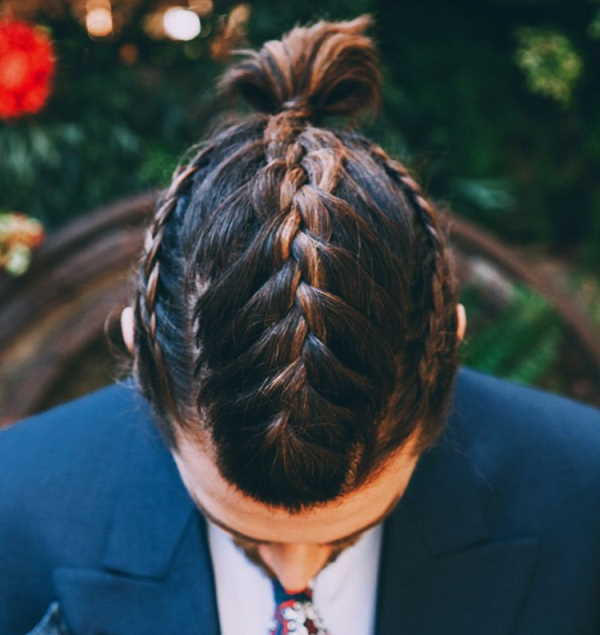 Short pompadour– This hairstyle gives men a classic and trendy look with mid-length to short length hair.
Long pompadour- This style is very cute with light risen spikes, it suits to the slimmer face people most.
Ivy league– Now this hairstyle sounds like a football match and gives a unique prince charming look.
Short smooth waves– Well this is for extreme curly hairs, you just need to trim into the size and set with hair gel.
If you sit with the list of men wedding hairstyles it will never be going to end. After all, a hairstyle is an artwork and every artwork is growing with the creativity of the artist. So select one which suits your personality and face shape and be the man of your special day.