When you are a bride to be, you have to plan many things when it comes down to your looks. You will have to choose a perfectly romantic and beautiful hairdo for your big day to look as much as perfect with the dress and makeup. If you are a girl who has long, blonde hair, you are in great luck.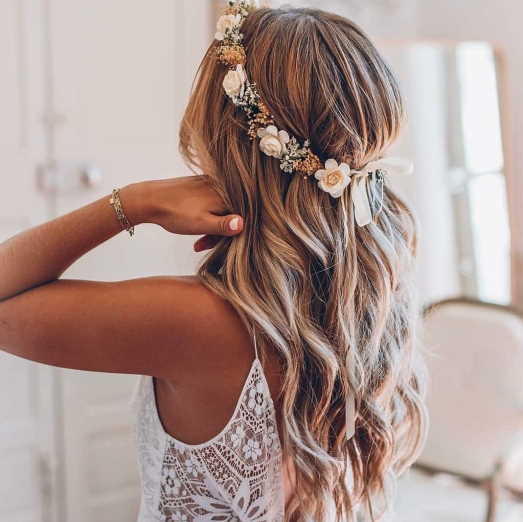 There is no shortage of hairstyles for long hair. You can twist and curl your long tresses the way to like and look like a princess on your wedding day. One can never go out of stylish and chic long and blonde hair wedding hairstyle ideas.
This article will help you find the five coolest wedding hairstyles for long, blonde hair.
A braided updo
If you have long, blonde hair, you can never go wrong with a braided updo. This hairstyle is simple, yet it doesn't look very easy. This will make you look like the most beautiful bride.
Classic chignon
For classic styles and fashion lovers, a classic and timeless chignon is perfect for a wedding look. You can wrap your long, blonde hair into a classic, elegant bun. This hairstyle is simple and will keep you comfortable throughout the ceremony.
Open curls
Open curls are one of the best wedding hairstyles for long blonde hair. You can curl your long hair and create natural and romantic waves. Give a little texture to your hair by adding some sea salt spray.
A half tie with flowers
If you want to go for an angelic and innocent look, you can half tie your hair and add some real blooms to keep it natural and flowery.
High ponytail
A high ponytail for the wedding day will give you a bold look and bring out your cheekbones and features. You can also show off your neck and neckline by keeping your long hair tied up.