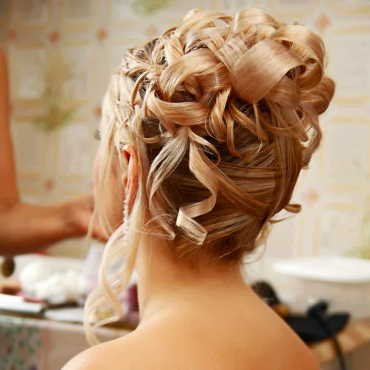 A wedding is something for which every girl must be waiting for a long. You must be already prepared for all the stuff that you will be wearing, all jewelry and wedding dresses, etc. When it comes to bridal makeup, they need to hire a makeup artist who will make her perfectly done for her special day. However, what about a hairstyle?
The hairstyle is something that attracts more people and can make you look different from other girls. Those who have thick and long hair, must not be worried about a perfect hairstyle, but those who have thin and curly hair, create a bit of a problem to get the right hairstyle to make her day more memorable. Let us discuss some wedding hairstyle ideas for thin curly hair.
Hairstyle ideas for thin and curly hair
Girls with thick and straight hair feel blessed because they need to take much stress to get an easy hairstyle but the following are a few simple still gorgeous hairstyles that any girl can carry with her wedding dress-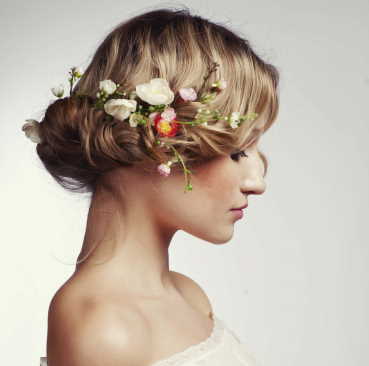 Prepare a gorgeous low or high bun- Making a hair bun can be a much convenient and best way to make you look elegant. Either high or low bun, both will give you an elegant look. When you have curly hair, it will suit your hair type more. Simply gather all your hair at the back and make a high or low ponytail. Twist the ponytail into a bun and secure with Bobby pins, with a crown over it.
Twisted Updo- This can be the best choice for a bride because it is simple to give you the best look. Take different strands of your hair twist it and secure all strands at a place using Bobby pins.
Wavy hair- If you want a quick and unique hairstyle, then you just need to blow-dry the hair and pin it back and leave it as it is. You can also wear a crown as a hairband to add a final touch.
These are a few simple, but working ideas how to style thin curly hair for wedding. Hairstyles that can help you a lot on your special day and attract the attention of all in the gathering.