Weddings can require a lot of planning and organizing. One cannot depend on the venue and the wedding planners to plan out their wedding. There are many things that the couple is responsible for, and that includes a proper way to plan wedding decoration. As a couple, one can have many preferences, restrictions, and alterations that can be made to the wedding decor. Some couples have a minimalistic style while others love extravagant and extraordinary things to style the wedding venue.
The couple has to stick to their budget, style and wants for the wedding decor. Purchasing items realistically and smartly will help them not only limit their budget but also not overspend. To make the wedding a low-maintenance and beautiful experience, one should take matters in their hands and create a wedding decor checklist.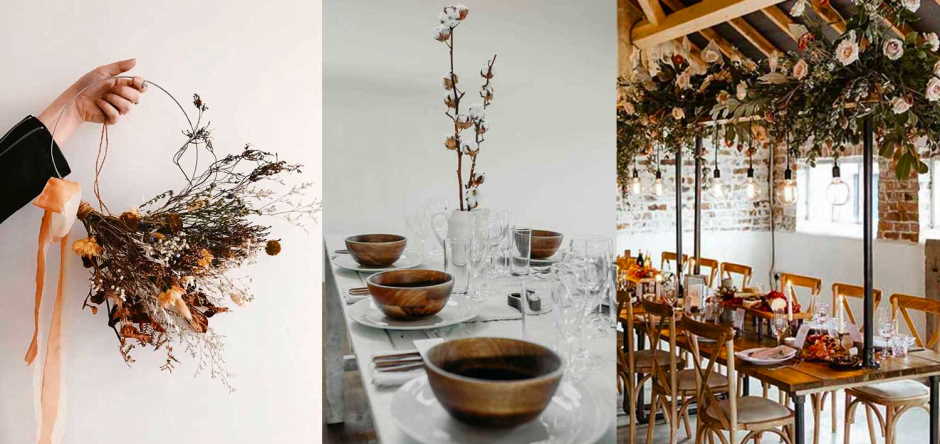 Wedding decor checklist
Invitation cards, cake stands, stalls, centerpieces, flowers, confetti, pillows, round tables, curtains and blinds, lights, and many such details can be responsible for making your wedding a hit. Wedding decor can be overwhelming for many and can lead to a lot of confusion and chaos. One should try to keep things as organized as possible. This can be done by preparing a wedding decor checklist with some highlighted points crucial for a perfect wedding decor layout.
Welcome sign checklist
Wedding aisle check.
A table for the couple
Basket for the flower girl
Flower petals and confetti for a flower girl.
Pillow and the ring box for the rings
Seating markers on the chairs.
Altar stage and flooring
Altar background
Journals for the wedding vows
Confetti and flowers
Guest table checks
Sign with proper instructions
Tablecloth for the guest
Pens and markers
Cards and the list of names along with the seat numbers

Dinner table checks
Tablecloth
Cutlery, plates, glasses, napkins, and water bottles.
Centerpieces or flowers
The numbers and names on the table
Menus
Wedding venue backdrop
Props and flower decorations
Photo equipment and photo booth
Signage with proper and readable instructions and DJ and the dance stage, and much more.
Other than the mentioned points, several other checks should be made before the wedding's main day. Wedding rehearsals and dinner rehearsals can help in making sure that all things are perfect. This will help ensure that you have taken all the necessary precautions to prevent any problems on the wedding day.