Wedding mornings can be stressful for any bride. A lot is going on, from hair and makeup to the dress, to the rising emotions and more. The wedding mornings can also be hectic, as the bride has to multitask and keep in the mind that everything should be perfect.
There are a hair and makeup team, bridesmaids, parents, and many people going in and out of the bride's room. This situation can already be a lot to take in with the added pressure to look perfect. With so much going on, one should never put pressure on themselves regarding what they should wear on their wedding morning.
What to wear on a bridal morning?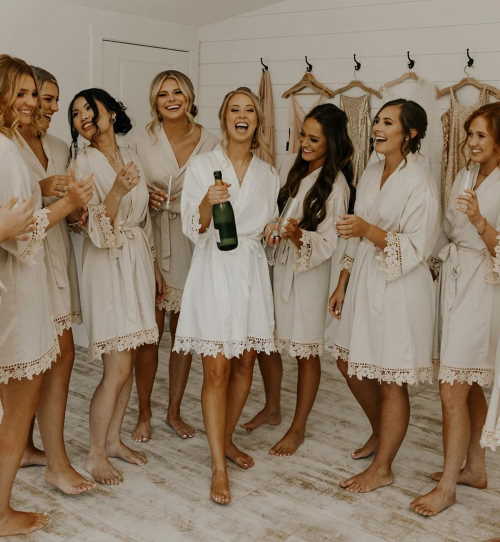 This is the most asked question by soon-to-be brides before their big day. What to wear on the bridal morning? On the wedding day, everyone wants to look pretty even when getting ready. As a bride, everyone has a perfect idea about how they want things to work out for them and how they want to look on their wedding day. Nowadays, girls want to look every bit if perfect even when they are getting ready for their wedding. They search for ideas to see what things they can wear on their wedding morning.
Here are some ideas on what should you wear on your bridal day-
A comfy PJ set
Pajamas are the most comfortable items in the wardrobe. You can get yourself a new pajama set matching your wedding dress. The fabric can be silk or cotton, as per your preferences. This will make you feel comfortable as you can get preparing for your grand wedding.
A silk robe
Silk against the skin can make you feel amazing. You can purchase a beautiful silk robe in whatever color you like. It will be even better if it matches your wedding dress. This item is easy to remove and wear. You can breathe and relax wearing this on your bridal morning.
Button-down shirts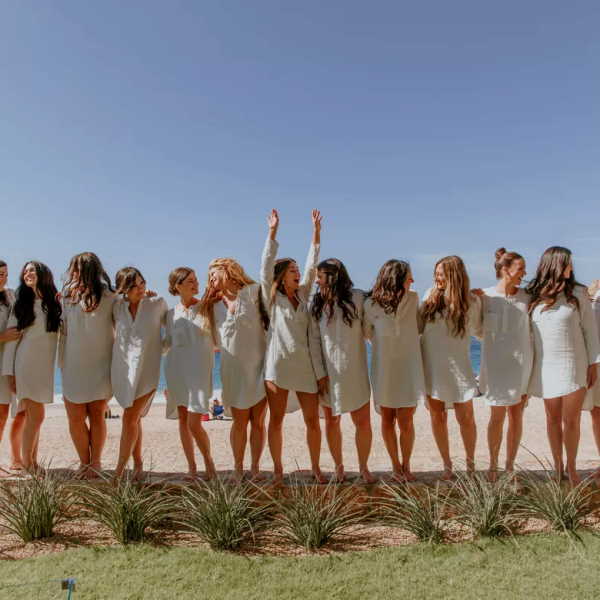 Button-down shirts work well for the bridal morning because they are loose-fitted and can make you feel comfy and relaxed.
A very important tip is that women should ditch their bras on their wedding mornings as it could leave strap marks on the shoulders and back. Go for a strapless bra instead if you want. Wedding dress designers say that what a bride should wear to the morning of the wedding morning should never be stressful.